SuperNovaGems

Overview
Supernova Gems, a well-known US-based custom jewelry manufacturer, specializing on Claddagh and Celtic rings has commissioned a custom jewelry Magento store in order to expand brand awareness, attract new customers and rise above the competitors. New website aimed to reflect the unusual nature of company's business, which has been committed to manufacturing of luxurious unconventional jewelry for over 22 years. New store had to be packed with features, allowing unlimited upload of new items, categories and descriptions, as well as to possess convenient filters for intuitive navigation to facilitate the ordering process for customers. Apart from that newsletter sign up, live chat option, and social media sharing options needed to be added to increase company's reachability.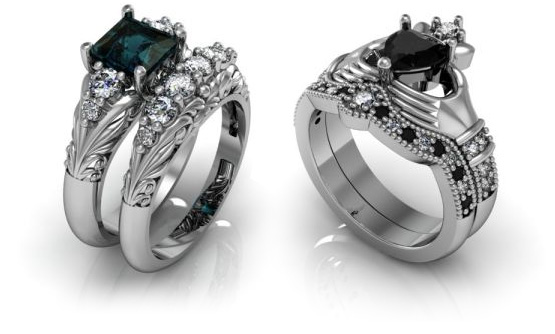 Our Process
Our work on this project started with detailed research of features that are vital for provision of positive user experience, intuitive navigation and easy ordering process. Apart from that, we outlined latest trends in jewelry stores design to create a unique, clean and elegant custom jewelry Magento store that successfully reflects company's commitment to creation high-end jewelry items of impeccable quality. Multitude of filters were added to help customers easily find exactly the ring they are looking for, as they can sort them by gem stone type, metal they are made of, price and name. Given that Supernova Gems offer the option of the ring customization, we added a filter to help customers choose what shape of gemstone they prefer.

Features
As a result of our close collaboration with Supernova Gems, we managed to create strikingly beautiful, elegant and modern custom jewelry Magento store that presents the gorgeous jewelry in the most glamourous way. Abundance of features, such as filters, social sharing, newsletter sign up, live chat and many more, contribute to overall turnout increase and boost the conversion rate, simultaneously expanding brand awareness and reachability. Convenient product management interface facilitated the upload and management of products, allowing arranging them in the most appealing way. Overall, the new website saw the substantial influx of the potential customers as well as increased conversion rate, helping the company stand out from the crowd by taking the leading position in their field of business.