DeluxDeco
Overview
Well-known upscale furniture supplier Delux Deco with customers around the globe has been on the market for over 5 years, exponentially growing and expanding its list of products and services. Company specializes in delivering furniture items directly from the manufacturers and offers options for ordering both retail and wholesale. Due to the close collaboration with furniture manufacturers Delux Deco can provide the best prices, gradually taking the leading position in the business field. Due to the increasing demand in additional functions and features as well as in order to maintain its top position among competitors, Delux Deco commissioned a modern custom Magento furniture store to help it raise above the competition and attract new clients and business partners.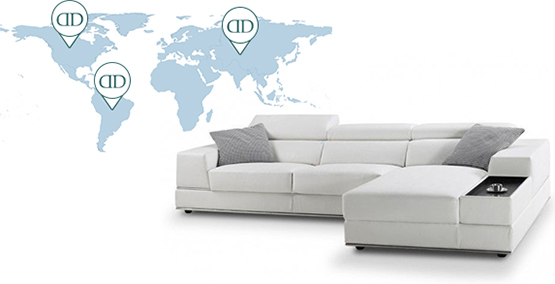 Our process
Our team used tailored approach in order to develop unique website design, packed with features, which are vital for ever-growing business. New custom Magento furniture store boasts modern and elegant outlook, positive user experience, intuitive navigation, as well as a set of features for efficient website management meant to optimize the ordering and checkout process both for merchant and clients. We used cutting-edge technologies to find a perfect balance between page loading speed and the amount of website elements, crucial for its efficient work. New design also aims to increase the overall turnout of customers and boost the conversion rate.

Features
The necessity of increasing website's reachability across multiple platforms dictated the need of making it responsive, so that mobile, tablet and desktop users had equal opportunity to easily browse, select and order the items they require. In order to ensure smooth running, we tested the work of the new store on all existing browsers, making sure that it is running seamlessly and the pages' loading speed is top notch. To further facilitate the ordering process we introduced the Infinite scroll feature, which allows users to scroll down and see all available items, without the need to hop from one page to another.
Apart from that, Delux Deco needed an efficient system of keeping track of its deliveries, which is why a completely innovative module called Master Delivery, was developed specifically for this Company. Module allows detailed tracking of every item in a clear and systematic way.
In order to keep their customers aware of the shipment status from order placement until delivery, Delux Deco requested custom Order Tracking System that allows sending e-mail and SMS reports on the shipment's status. Working in tandem with Master Delivery module, Order Tracking system contributes to company's ability to keep their business efficient and well organized.